A decade helping grow what became the largest online bike retailer in the US.
Services
Ecommerce design
Art direction
Email marketing
Display advertising
Wordpress development
Direct mail
Print advertising
In 2002, Competitive Cyclist hired us to help them expand a small online bike business. The result was an incredible partnership that saw a twenty-fold increase in sales since the site was launched, and the creation of one of the world's leading online retailers of bikes and related gear.
Using the inherent beauty of the products to our advantage—a minimalist approach to design and product display was carried through all brand material. In addition, we pioneered a style of bike and apparel photography that became common throughout the industry.
Over the course of 10+ years, we provided a full range of strategic planning, marketing and design services including guest writer blogs, email marketing, social media initiatives, display ads and direct mail, successfully positioning Competitive Cyclist as one of the most trusted destinations for serious cyclists around the world.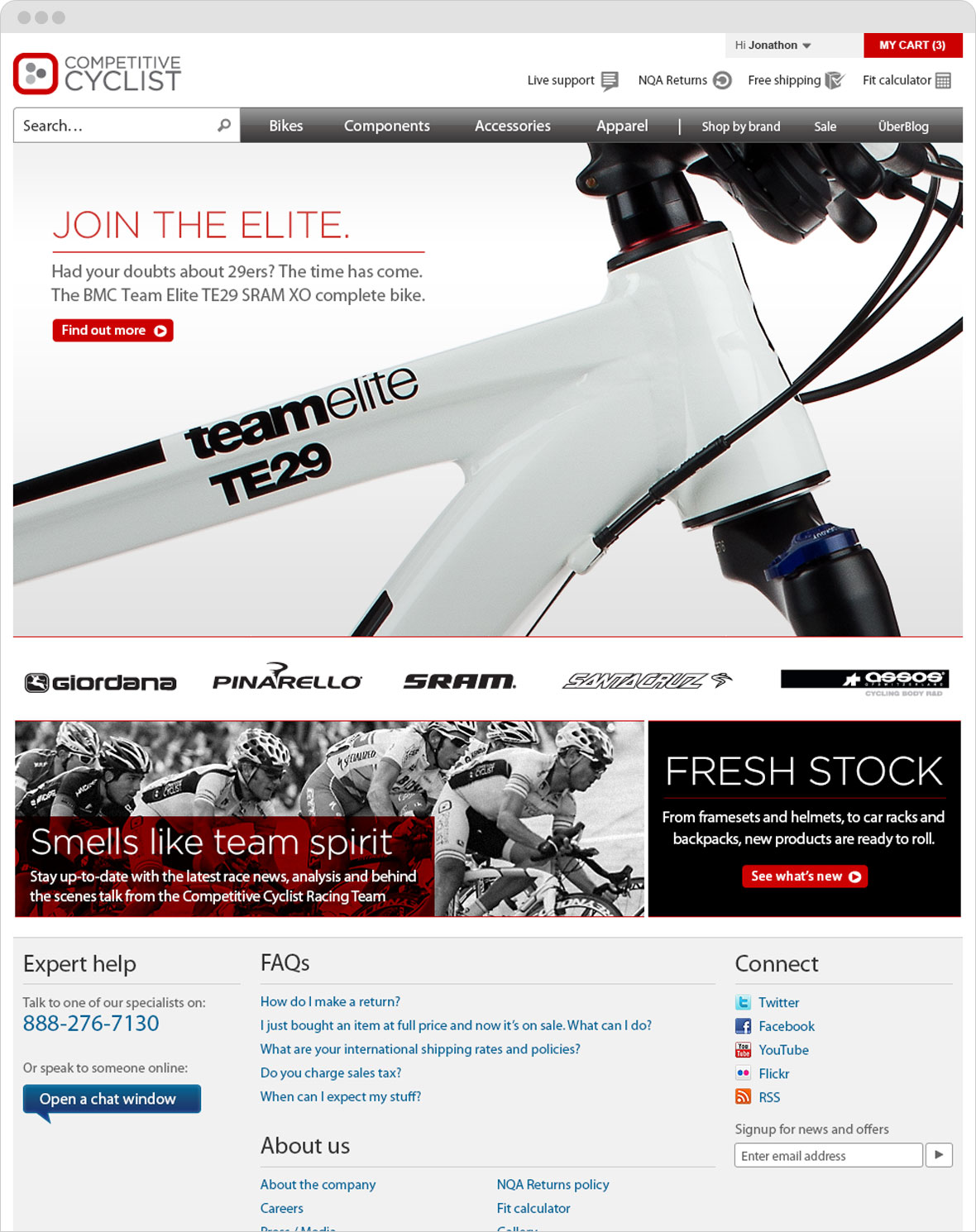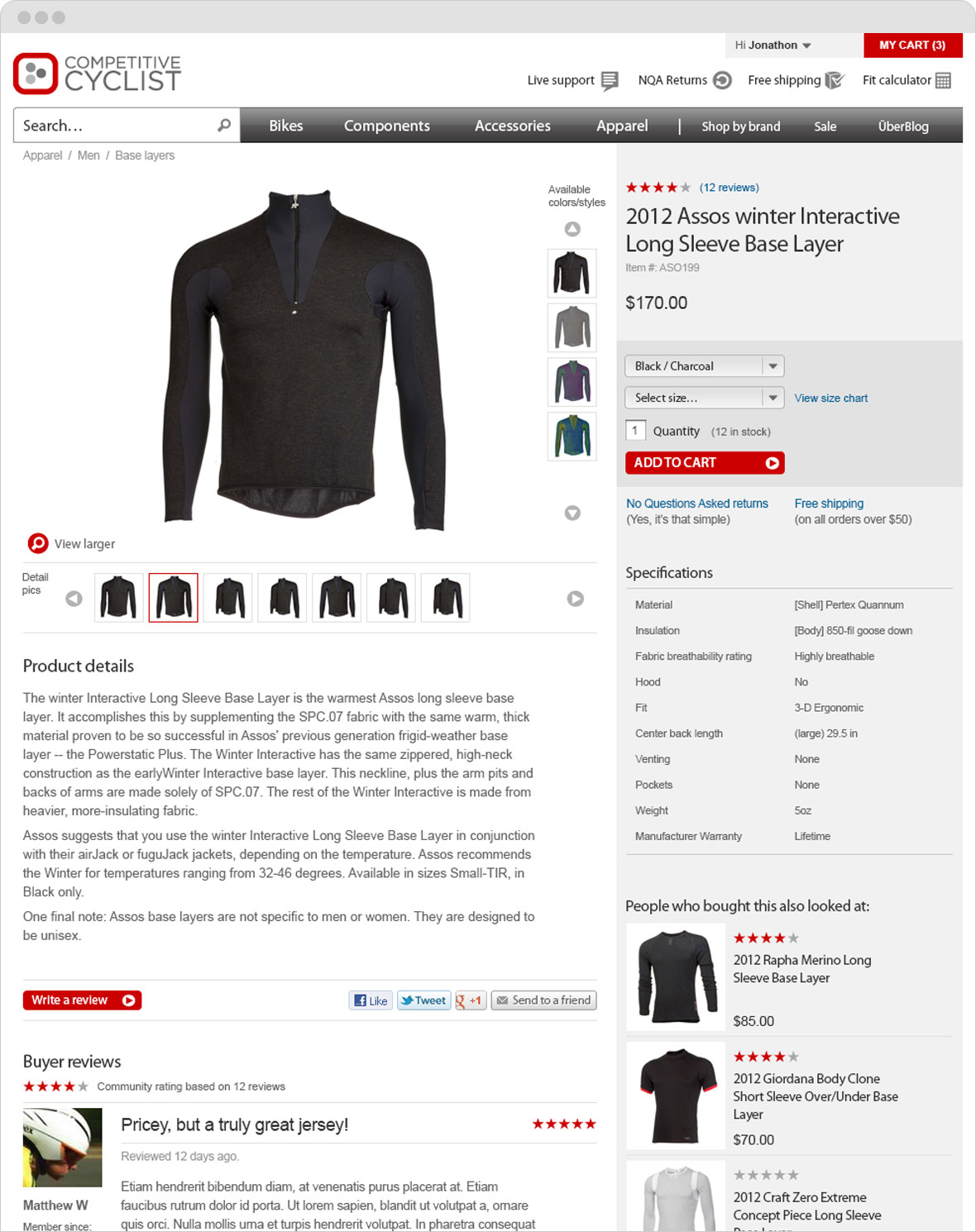 "Few times in my life have I been as fortunate as when I first engaged with the Hinshaw Design Group. They have a superb level of creativity without which the company I founded, Competitive Cyclist, never would've reached similar levels of market success."